When you're long-distance house hunting in San Francisco, it can be difficult to get a good sense of what a fair price is or what the market has to offer. As an out-of-town buyer, you don't have access to local knowledge or the benefit of being able to see houses before making an offer. Below are some tips for successfully navigating this process and coming away with your dream home.
Don't rely on outdated online listings
When searching for homes in San Francisco, stay up-to-date by updating your search criteria and location as needed. In the initial stages of finding a new home, don't limit yourself to only the first few pages of search results. This will likely leave out many relevant properties. And if something doesn't turn up after a thorough search, don't be afraid to change your criteria or location before diving back into another round of home hunting.
Stay updated on new listings
To stay updated on new listings, try one of the following:
Use an app that tracks new listings in your area. There are several websites and apps that will send you a notification when a home is listed in the price range you're looking for.
Use a real estate agent. While it's not always necessary to work with a professional buyer's representative, having someone who knows the ins and outs of long-distance house hunting in San Francisco can make things easier for long-distance buyers.
Realize the housing market is very competitive
The competitive nature of San Francisco's housing market is one of the most important things to understand when you're looking for a house. As such, there are many buyers in the market, and – more than usual for a city this size. It has an unusually high number of homes for sale. But since it doesn't have as many homes available for rent, there are more buyers than sellers in the market.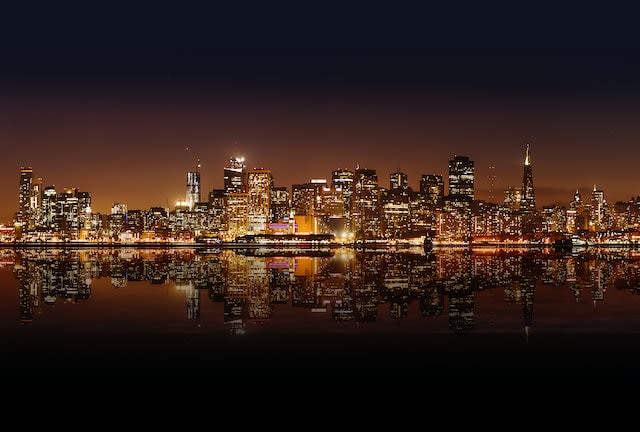 In case you need to move right away to your new home, you might want to hire professional movers. You could have a heavy inventory to transport, so you should let experts take care of it. Moving from Miami to SF and hiring interstate movers could be a good idea, especially when moving with a family.
Do your research before you meet with agents
Before you start house hunting and meeting with agents, it's important to know what you want in a home and the neighborhoods that feel most comfortable for you. Asking yourself these questions will help guide how much time is spent looking at specific areas and how many homes to tour. You should also be familiar with the price range of homes in your price range as well as what properties are selling for in your desired neighborhood.
Make an offer as soon as possible
The most important thing to remember is that you should never delay. In case you plan to move soon, you should make sure to sell your home as quickly as possible. Moving experts from nwmoving.com suggest you seek professional advice on how to get your new home ready for moving in. You should consult a professional real estate agent who will help you sell your home fast.
You can't predict how long it will take for a house to come on the market, so you're better off making an offer as soon as you find a place you like. If the seller doesn't accept your offer, they'll likely offer it to someone else within days or weeks.
Make an offer at or close to the asking price
There are many reasons to move to San Francisco since it's a very popular city. This makes its home market very appealing, so properties sell fast. If you're serious about buying a home, make an offer at or close to the asking price. It's true that you can always negotiate, but it's important not to start too low because the seller will be more likely to accept your offer if it's close to or above the asking price.
Hire an experienced agent who can represent you as a remote buyer
The next time you look for a home in San Francisco, consider working with a real estate agent who can represent you as a remote buyer. A good agent should be able to help navigate the nuances of long-distance house hunting, including making sure that everything goes smoothly with paperwork and inspections. The best agents know all the neighborhoods in San Francisco and understand what each has to offer prospective buyers. They're an invaluable resource for any prospective buyer, especially those looking at homes outside their immediate area.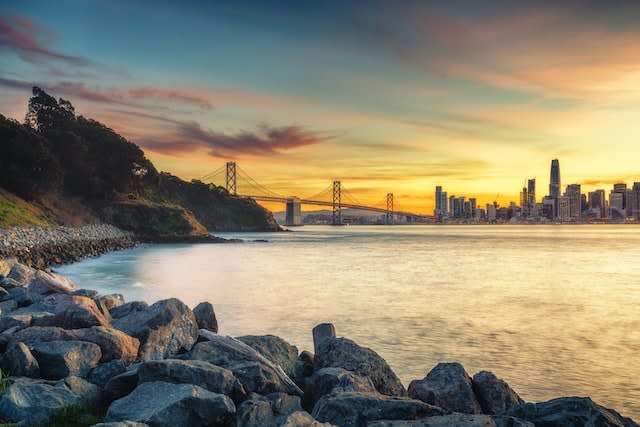 Buying a home in San Francisco while out of town can be tricky
If you're looking to buy a home in San Francisco, it can be a challenge. The market is competitive; the process can be cumbersome and confusing. So, there are many things to consider – from getting pre-approved for a loan to figuring out whether or not your credit score qualifies you for your dream home.
It makes sense that the process of buying a house from afar would add another layer of anxiety and stress. And yes, it does add some extra steps to the process. But if you're determined enough that this is where you want to live, don't let that stop you from making this creative leap into unfamiliar territory.
Conclusion
If you are looking for a home in San Francisco, we hope our tips help. A good real estate company could help you with long-distance house hunting and be there for every step of the process. Do your research, prepare to buy a home, find the right assistance, and you'll find your new home soon!