Biggest Reasons to Move to San Francisco in 2023
If you want an excellent city to move to, you should consider San Francisco. The city hits some of the best points of living in a large city while providing several unexpected benefits to its residents. To explain what we mean, let's take a closer look at the biggest reasons to move to San Francisco in 2023.
Many employment opportunities
Among the reasons to move to San Francisco are the many employment opportunities available here. That is why San Francisco is popular among young professionals! Now, is it true that the city is expensive? Yes, it is. However, we must take the size and scope of San Francisco into account when discussing this. Even if it does not match up to the size of New York City, it is still one of the most important centers of California. And living in cities like t cheap. Even then, compared to the prices of New York City and cities similar to it, San Francisco is quite affordable. Account, too, for an average salary is higher in San Francisco than in most 'cheaper' places. That means people who live here can afford the more expensive daily life.
Easier commute to work
One of the essential parts of everyday life is the daily commute you need to make. Some people, caught in unenviable situations, have to put up with hours wasted daily. And we are talking around four to five hours spent on nothing but driving to and back from work! Just imagine how much you could have done in that time. Even relaxing with a book or the TV on would have been a blessing compared to getting stuck in traffic and zoning out as you drag along one painful inch at a time. Well, one of the biggest reasons to move to San Francisco is the virtual non-existence of this problem. Chief among the reasons for this is how easy it is to walk everywhere in the city. It is easy and fast to find walking routes wherever you want.
The fantastic cultural scene
Yet another draw of San Francisco is, of course, the local culture. San Francisco has always been known for its vibrant nightlife and prevalent respect for art. The city is, after all, home to several worldwide acclaimed museums, along with an excellent selection of art galleries. The city even boasts impeccable quality settings for opera and ballet. And let's not forget that San Francisco is one of the most inclusive cities in the states. The city is very accepting of anyone, regardless of their preferred orientation or race, making it known for its bohemian lifestyle. San Francisco is much more preferable than most other major cities, which are often a boiling pot of issues related to such subjects, especially if you want to find a home and raise your family in an accepting community.

Very low crime rates
If you are moving from Florida to California and hiring movers to get here from the Sunshine State, then one of the motivations to do so might have been the low crime rates of San Francisco. Earlier, we made several comparisons between San Francisco and cities of similar size. So, let's make one more! What can the crime rates in San Francisco reveal to us compared to those cities? Well, the fact that living in San Francisco is much, much safer. It is simply an unfortunate fact that large cities are plagued by problems related to crime. But, if you want all the conveniences of one while also having assurances your family and yourself will be as safe as possible, then San Francisco is one of the best choices out there. Naturally, it is an ideal place for raising a family and building a life!

Exceedingly good food
Every resident of San Francisco will readily tell you that they are proud of their food culture. As can expected of one of the most inclusive cities in the states, San Francisco features cuisine from all over the world. You can find your favorites here if you are a die-hard fan of Italian, French, Chinese, or other food. Do not think the selection is lacking, either! Even if you insist on eating in a different restaurant or eatery every day and limit yourself to only a few types of cuisine, it will take months to sample everything on offer. Naturally, the pricing is as diverse as the food on offer. You are unlikely to have any difficulties finding a place to eat that is perfect for your tastes and easy on your valet.
Natural beauty and entertainment opportunities
Finally, when it comes to the best reasons to move to San Francisco, we would be remiss, not to mention the beauty of the city and its surroundings. Who doesn't like blue water and endless stretches of beaches, right? If you enjoy spending your time near water, this city will strongly appeal to you. Of course, this is not everything San Francisco has to offer. Just a short distance from the city, you can find one of the best places to enjoy the view of California's redwood trees. Not to mention the many, many excellent hiking and biking opportunities! If you want to let your bike take you down mountain paths at speed, you can do that here too! And it's a lot easier to deal with the stress of selling and buying a home at the same time if you have something to distract you.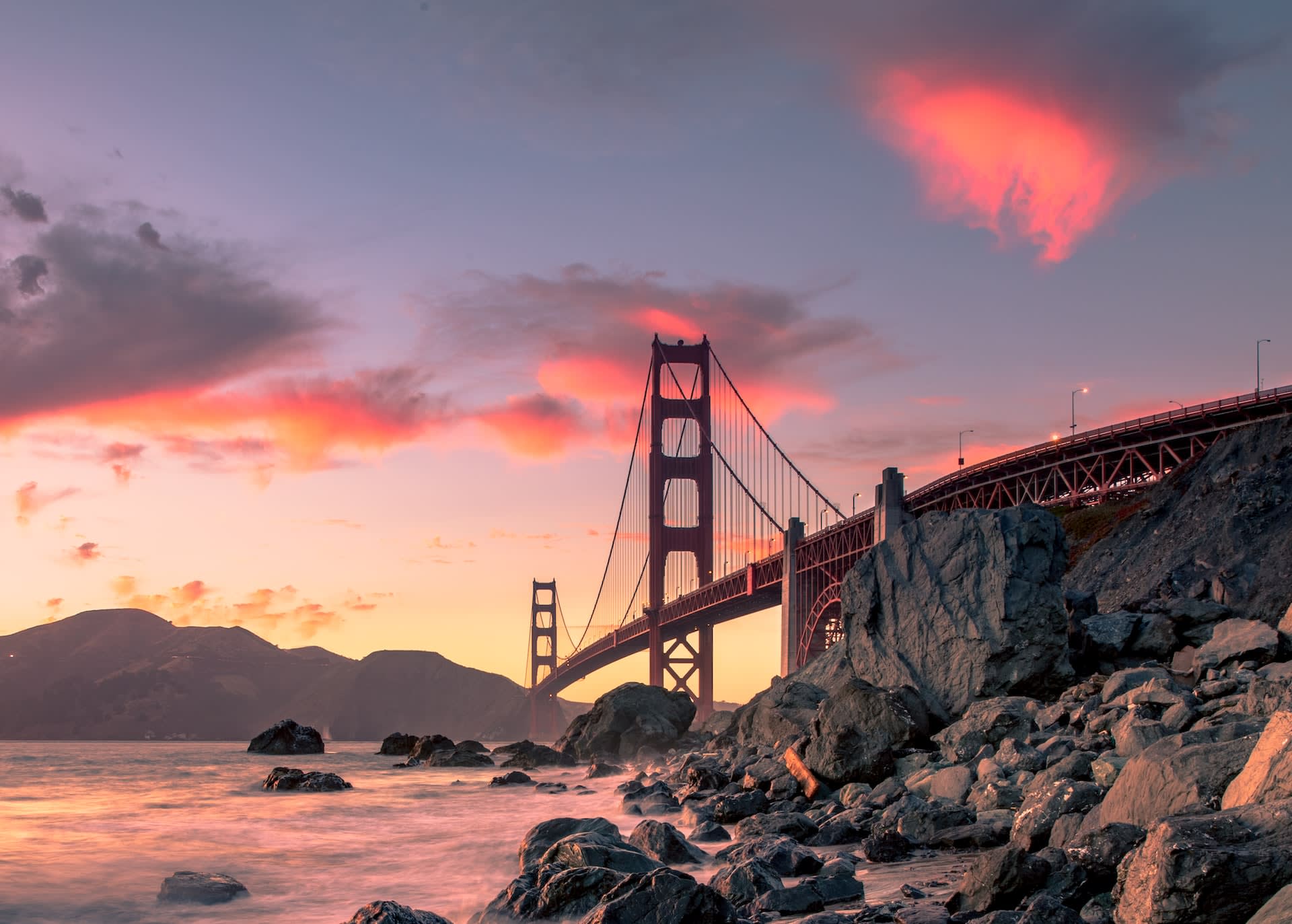 Final word
Now that you know the biggest reasons to move to San Francisco in 2023, you can decide whether it appeals to you! We can assure you that you'll not regret moving here.